The Laboratory
The physical model: an essential tool for communication and dialogue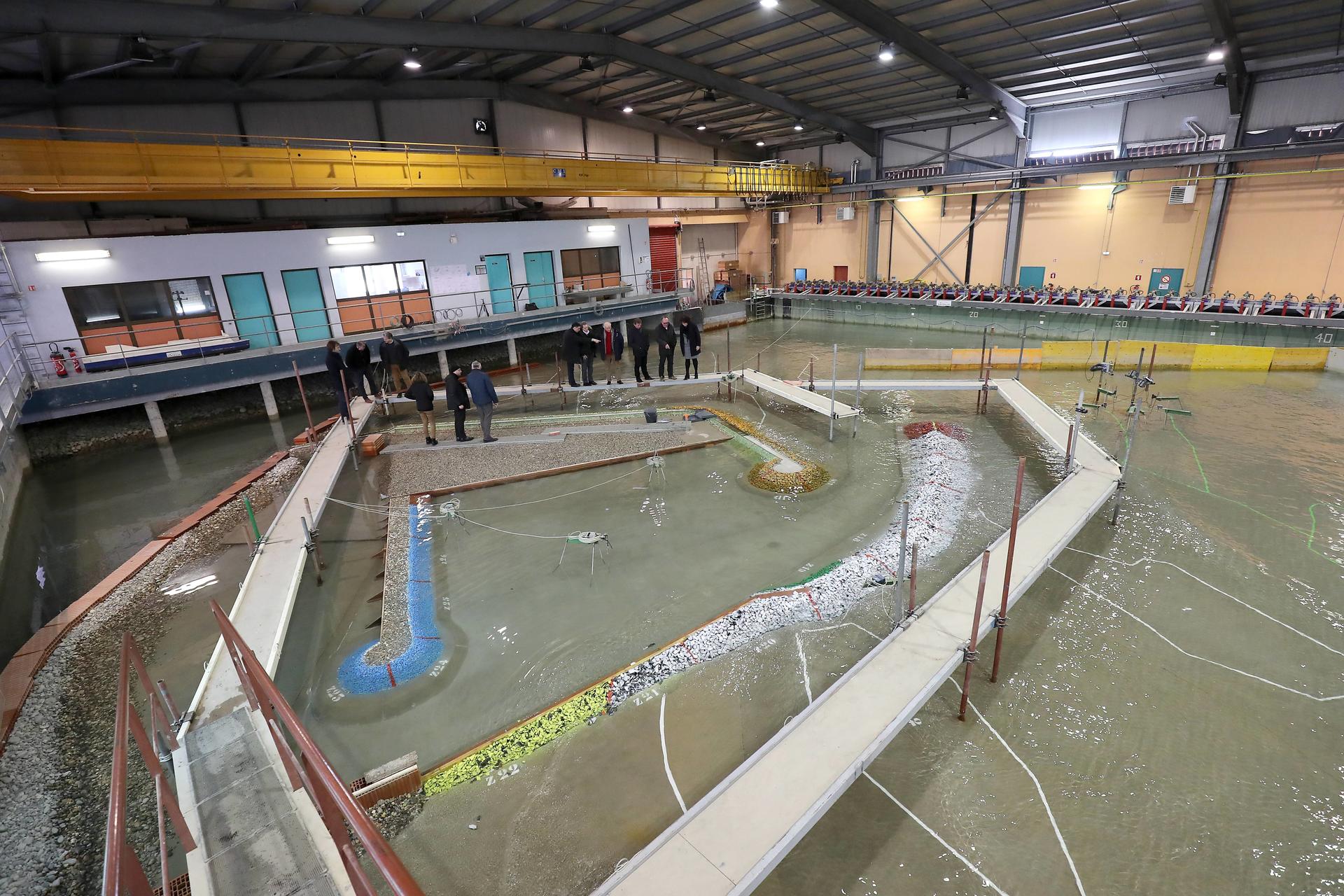 A unique facility
To this day the physical scale model remains an incomparable tool for analysis, communication and dialogue on the most complex development projects. Experimental and tangible, it helps engineers understand the phenomena at play in the context of a project and thus define high-performance solutions for managing it while ensuring that commitments are met. It provides the owner with a comprehensive, three-dimensional overview of the project and its interactions with its surroundings. It offers a highly informative, practical means of demonstrating the actual conditions both prior to the development works and after they have been completed.
A technical guarantee
Building a hydraulic structure always poses the major technical challenge of fulfilling the stated objectives while ensuring safety for people and property. Testing and validating the proposed design on a physical scale model gives technicians, decision-makers and local inhabitants a guarantee that it will not pose a risk to humans.
Optimising costs
Scale modelling is a means of obtaining project dimensional designs that are as 'lean' as possible, generating substantial savings on construction costs. It avoids costly oversizing, something that is unavoidable in a conventional study on account of safety concerns.