Scouring at the toe of structures
Scour phenomena at the interface between a hydraulic structure and bed sediment can be excessively complex. For study of this issue, physical models are an incomparable technical aid.
What we do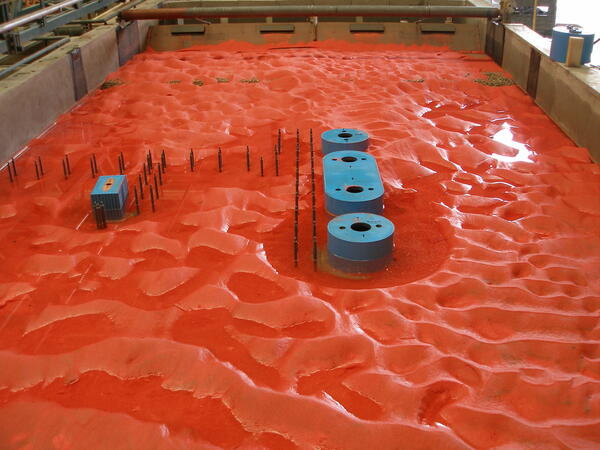 Quantifying the scouring mechanisms in river or maritime environments is an issue that remains very complex to understand, due to the many parameters that are likely to influence the phenomenon and the complexity of the physical processes that have to be represented, such as the velocities and direction of the flow, its turbulence, sediment particle size, the morphology of the watercourse and the shape of the structure.
The use of physical modelling, and movable-bed models in particular, is a dependable means of representing and quantifying the mechanisms at play and thus proposing sound developments: protection for bridge piers or offshore jetty piles, footings of coastal defences or scour pits at the toe of dam spillways.
This know-how is based on tried and tested practice using mobile materials in scale models to reproduce the phenomenon of sediment entrainment by currents and/or waves, and the resulting morphodynamic changes.
.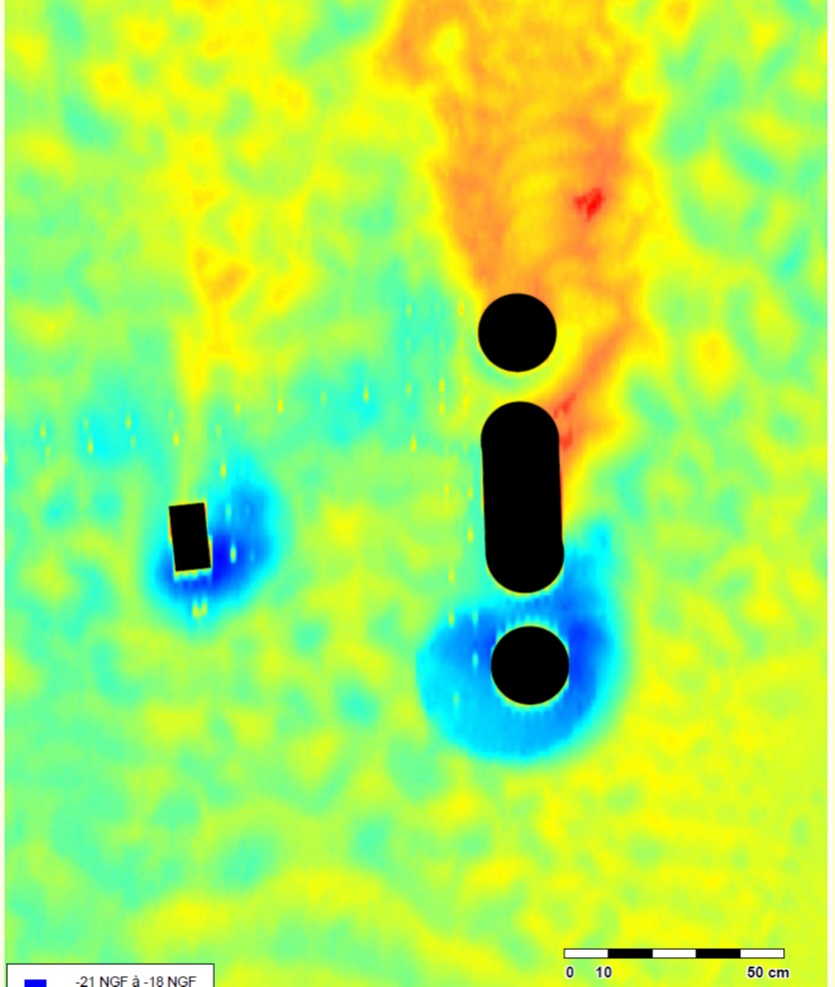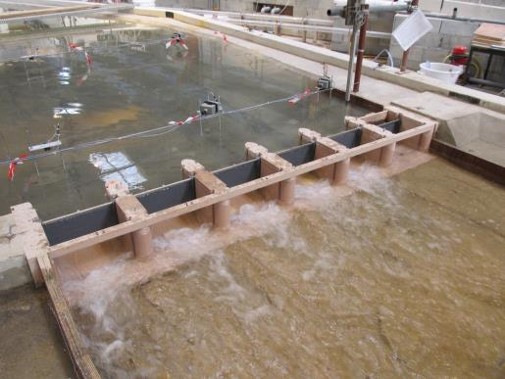 Our expertise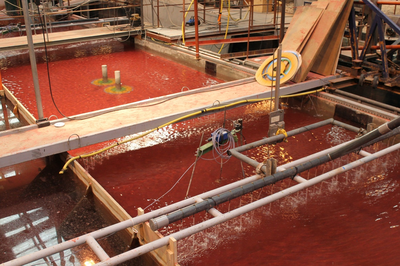 2D or 3D modelling of scouring phenomena
Reproduction of the entrainment capacities of all types of loose materials - silt, sand, gravel, pebbles - in the presence of waves and currents
Measurements of changes to the bed using photogrammetry or laser scanning.