Design of the maritime structures for the Al-Sabah Causeway
A set of physical models in the framework of the Sheikh Jaber Al-Ahmad Al-Sabah Causeway Project – Main Link.
Context
Al-Sabah Causeway (Kuwait) - Client: HYUNDAI - Scale for the models: 1:15 to 1:37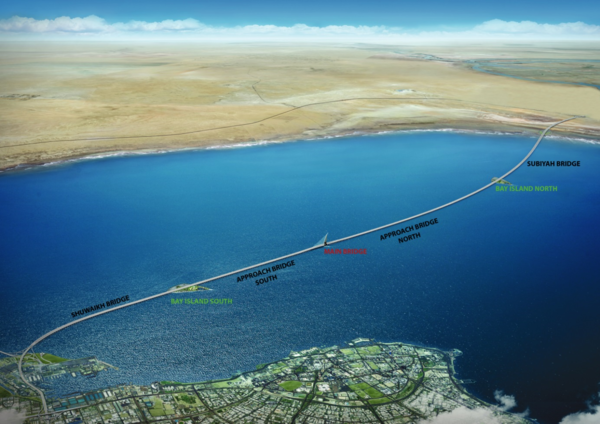 The Kuwaiti Ministry of Public Works wished to build a road connecting the north and south sides of the country, spanning the bay of Kuwait. The main section of this causeway is composed of a 27 km-long bridge and two man-made islands, and Artelia was commissioned to design its maritime structures..
To design the structures, eight 2D and 3D models were built at Artelia's laboratory and used to address the various issues encountered.
The modelling studies performed
Examination of the stability and overtopping of the breakwaters protecting the land reclaimed for the causeway       
Five 2D models to study stability and overtopping of the rubble-mound breakwaters, at a scale of 1:15

One 3D model to study stability and overtopping at a scale of 1:20 under various incident wave conditions.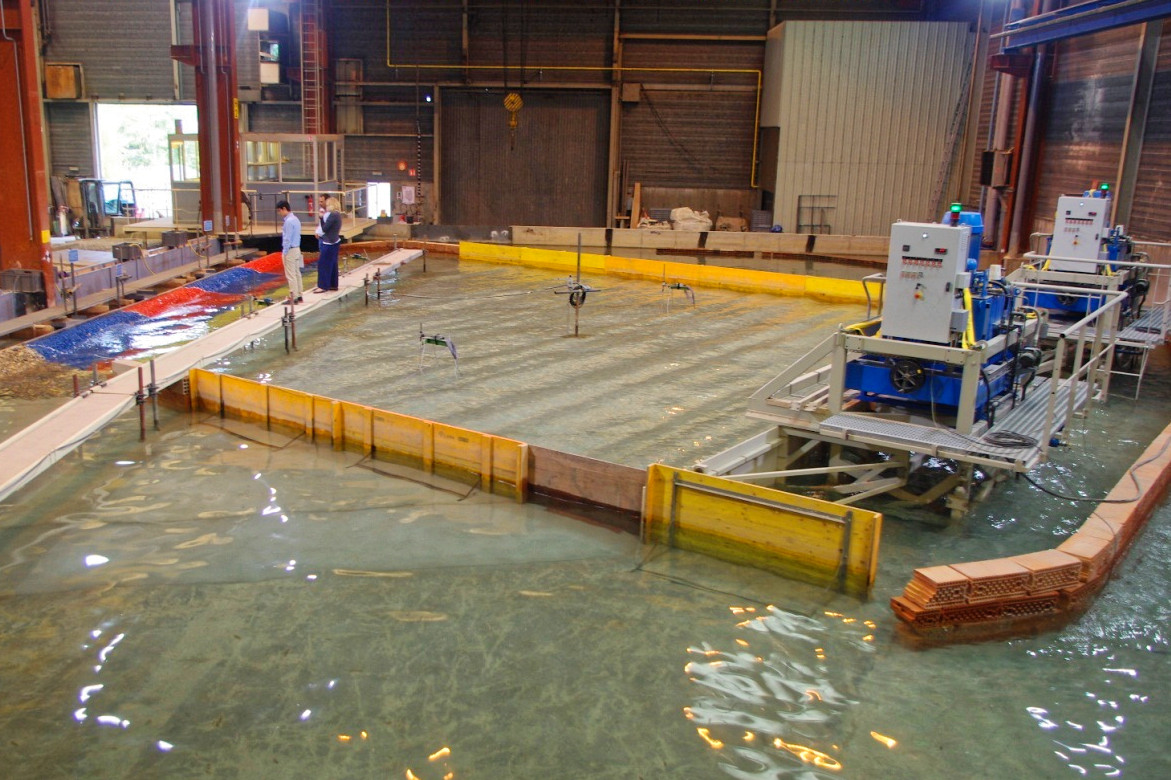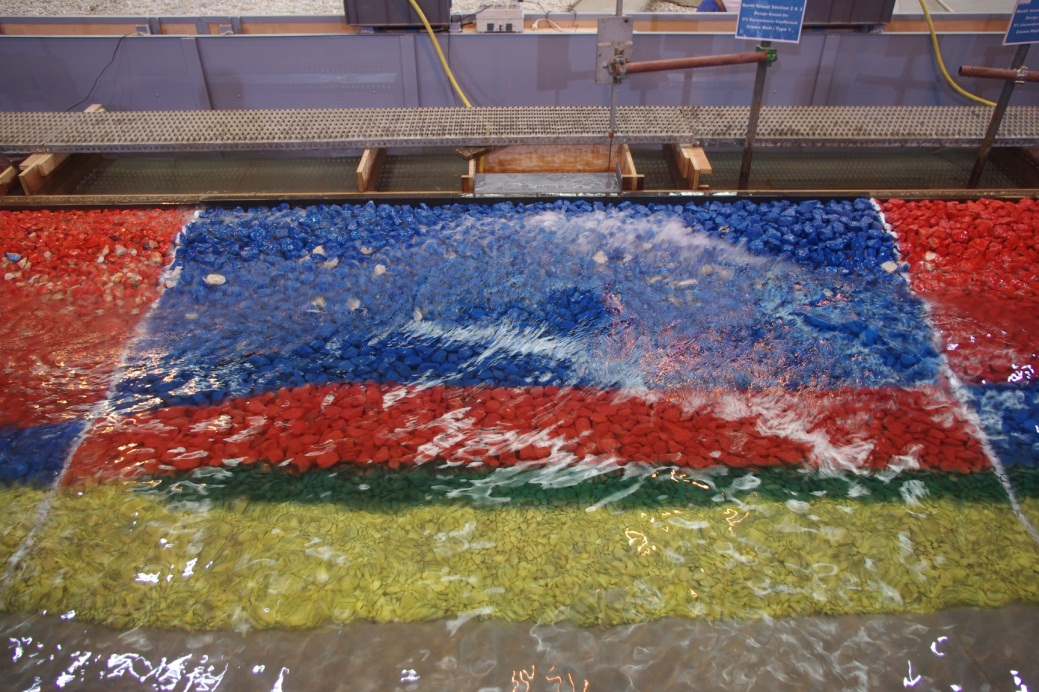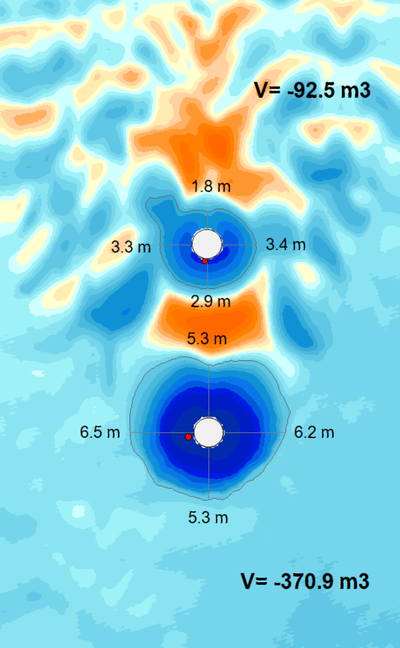 Quantification of scour around the bridge piers
Two movable-bed models in the presence of waves and currents (scales 1:20 and 1:37).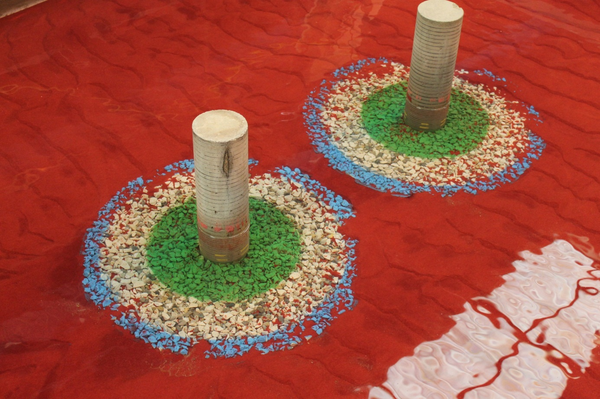 Contribution of the model studies
The in situ conditions and the defences were reproduced at a small scale to validate the dimensional design and make any improvements required. Wave overtopping and stability of the defences were estimated around the perimeter of the man-made islands and at the landward end of the bridge, by simulating waves from various directions. Lastly, the stability of the sea bed and the defences at the base of the bridge piers were studied under the combined action of waves and currents.