France Hydro Electricité visits the Artelia hydraulic Lab
4 April 2023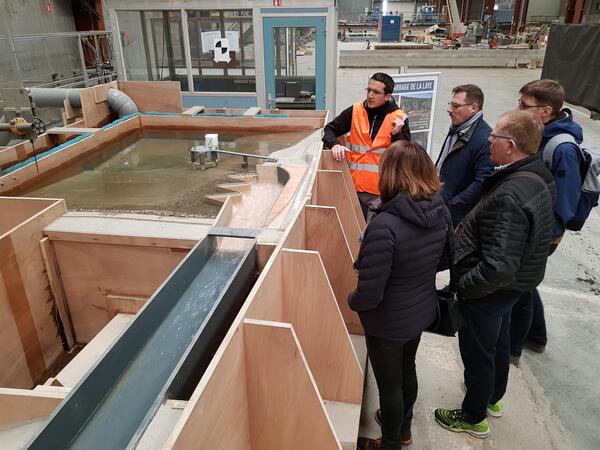 Physical hydraulic modeling presented to the delegation of France Hydro Electricité
The ARTELIA Laboratory had the pleasure to welcome the members of France Hydro Électricité (FHE) for a technical visit, during their regional meeting on April 4, 2023. The 40 visitors were able to discover and better understand the interest of physical hydraulic modeling on scale models of civil structures under development.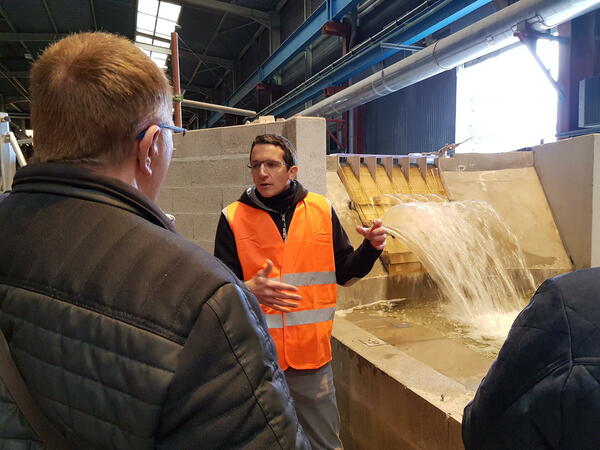 9 scale models of structures were then in operation, illustrating the variety of hydraulic technical issues dealt with in the laboratory: wave propagation, measurement of forces and pressures, stability of breakwaters, river water intake, pumping station, dam spillways, storm sewer networks, torrential flow, etc... It was also an opportunity to travel without having to take a plane! Morocco, France, Lebanon, Uganda, Reunion Island, etc...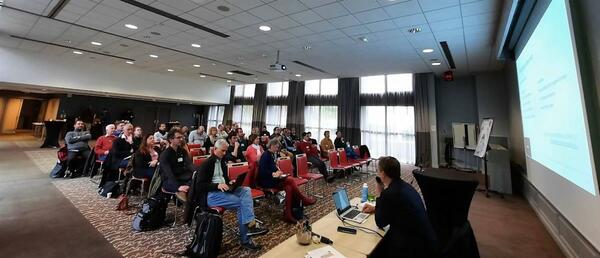 Thank you to FHE for this opportunity to share our passion!