Project management for the construction of a new spillway at the Laye dam
4 February 2022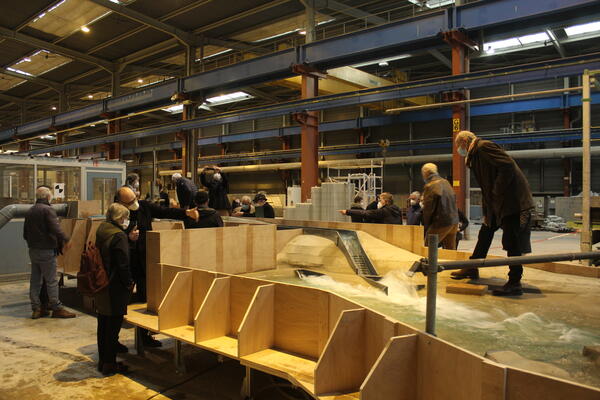 Consultation of the various stakeholders on the physical model of the spillway being tested at the Artelia Laboratory
The Laye dam is a 35 m high embankment dam (class A) built in 1963 and located in the Alpes de Haute Provence department near the town of Forcalquier. The Intercommunal Irrigation Syndicate of the Folcalquier Region (SIIRF) entrusted ARTELIA with the project management study for the construction of a new spillway.
As part of the PROJECT phase, a consultation meeting was organized at the Artelia Hydraulics Laboratory on February 3, which brought together:
the representatives of the technical teams and the elected representatives of the Syndicat Intercommunal
DREAL stakeholders in charge of examining regulatory files,
the delegation of the Comité Technique Permanent des Barrages et Ouvrages Hydrauliques (CTPBOH),
the Artelia teams in charge of the project.
A general presentation of the project was first made with a particular focus on the hydrology and hydraulic design of the structure. Then the afternoon was entirely dedicated to the hydraulic studies and the physical modeling carried out. Visitors were thus able to attend demonstrations of the operation of the existing dam and its new spillway under the different hydraulic test conditions reproduced by the model.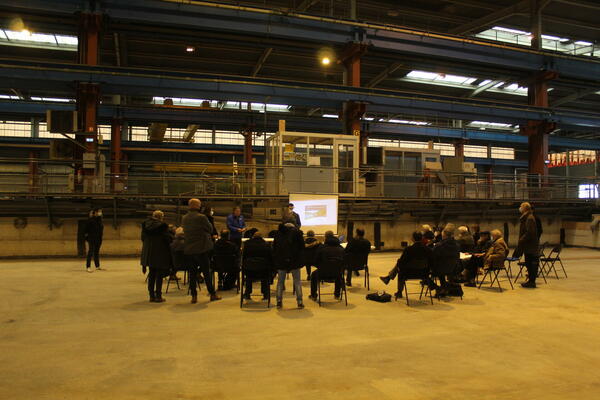 Thus, the visit and experimentation on the hydraulic physical model allowed time for in-depth discussions between the various stakeholders on the project and an exhaustive presentation of the modeling results.
The Committee underlined the quality of the work carried out by the Artelia teams.