Kastraki dam (Greece)
Stability study of Kastraki dam fusegates
Client: Raycap S.A - Model scale: 1:12
Background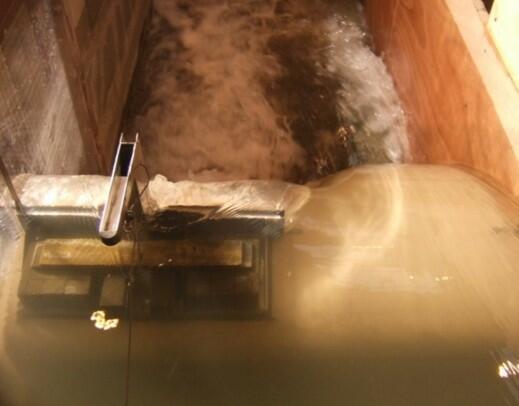 It is planned to increase the storage capacity of Kastraki dam by fitting 20 fusegates to the existing weir. Artelia was consulted to built a scale model in order to study the stability of the fusegates.
Description of scale model
Only the first and last fusegates were modelled.
Measurement and recording of dynamic pressures on the structures.
Measurement of weir nappe profiles.
Aims of model
Study of hydraulic conditions in which the two fusegates are tilted.
Tests in normal and downgraded conditions.
Adjustment of fusegate counter-weights.