Civitavecchia breakwater (Italy)
Study in wave basin of forces and overtoppings on the caisson breakwater
Client: Autorità Portuale di Civitavecchia - Scale: 1/70
Objectives of the physical model
The modelling enabled us to measure :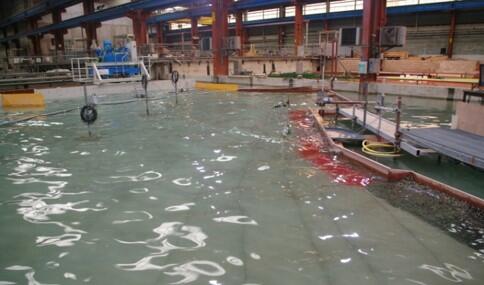 wave conditions reaching the structure,
the forces on the caisson breakwater and the crown wall,
overtoppings.
In addition, pressure measurements were taken at specific points on the structure. Finally, the stability of the rockfill berm [3-7t] and the 2 rows of tetrapods was studied.